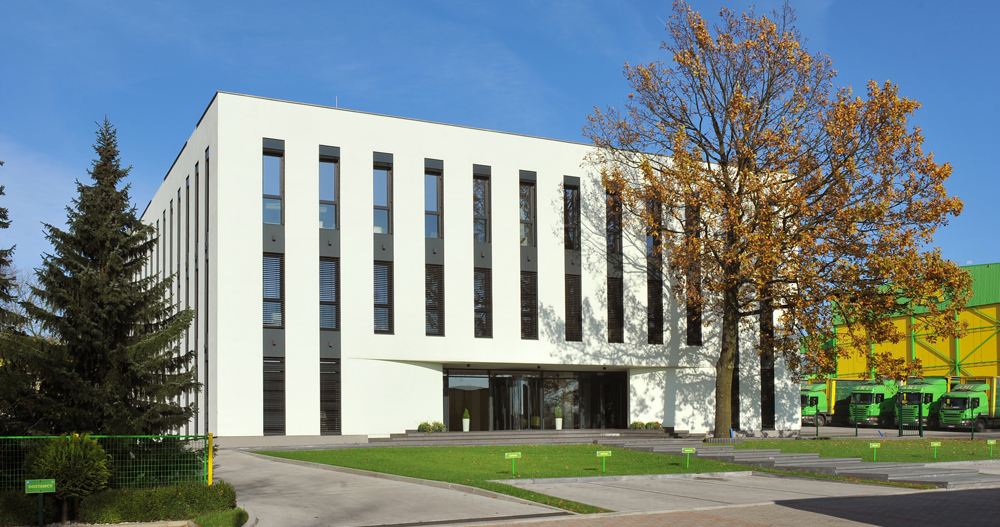 The AMI Spółka z ograniczoną odpowiedzialnością sp.k. is one of the largest companies in the poultry branch, with the share capital, whose beginnings date back to 1978.
Continuous development in the scope of poultry breeding and slaughter causes that the Company is the leader in the field of geese export, as well as it pretends to the name of the largest producer of the ducks in Poland.
The poultry, produced by the Company are derived from the highest class of parents' flocks, wherein slaughter and processing are carried out under steady veterinary doctors' supervision, keeping the very high technological standards. We cooperate only with the trustworthy producers of poultry, possessing the relevant breeding certificates. Before their meat is found on the customers' tables, it is subject to a series of tests and checks, and next, specialistic processing, being in accordance with the procedures. Steady monitoring of the entire breeding and production process gives opportunity of continuous keeping the highest quality of our products, as well as it essentially influences the manufacture costs reduction.
AMI as one of the very few integrators of poultry meat production provides full identification of the product at each phase of its manufacture. AMI in its activity consequently puts emphasis on health and taste. It is possible thanks to the own raw materials corresponding to the highest standards in Europe, modern technological equipment and the employees' experience and knowledge, supported by steady cooperation with the University of Environmental and Life Sciences in Wrocław. These factors significantly decide about permanent and repeating quality of our products. Continuous growth in the scope of poultry processing causes that the Company steadily increases its assortment of the cold meats, and ready-made dishes as well. We are proud of the fact that we are the only plant in Poland which has got so wide assortment of the products fully processed, or with addition of the goose or duck meat. We are continuously trying to orientate the production in such a way, so as it can fully meet the needs and target expectations of this market segment. AMI is offering quick, nutritious and tasteful dishes. They are always fresh, properly formed and packed, so as to reach the wholesalers and shops as quickly as possible. They are healthy, based on healthy principles of distribution and price. Our activity can be divided into the two main segments: production and sale of the cold meats and poultry meat. The Commercial Department is dealing professionally with the commercial matters.
You are welcomed to contact us!