The AMI Limited Company at present possesses the network of the wholesale shops and company's shops being localized in the territory of the Wielkopolskie and Dolnośląskie Voivodships. The Wholesale Points (PSH) possess mainly the own, specialistic transport means which deal with distribution of the products in their own operation region. The Retail Sale Points (PSD), the company's shops, are being run under the name "MEAT SHOPS".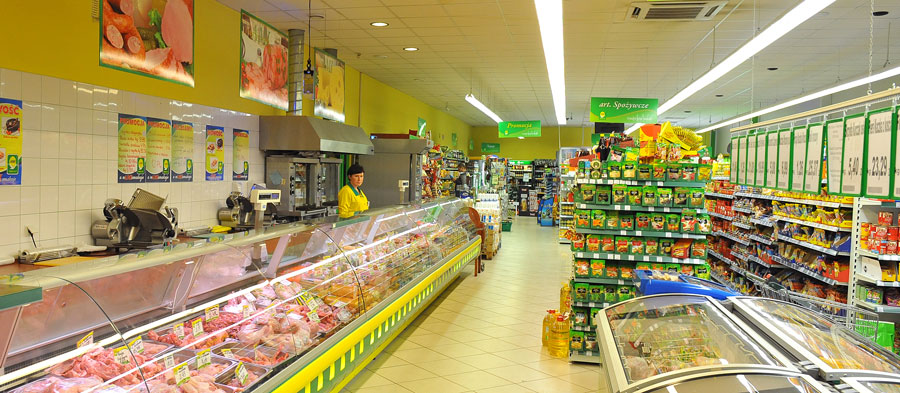 The idea of the shops refers to the old, traditional meat shops, so-called "butcher's shops", which in their offer possessed both meat and cold meats made from pork, beef and poultry. Our shops are friendly to the customers, they create their inherent climate of shopping. We also possess the large-sized markets (self-service markets) under the name of 'AMI MARKETS'. The qualified personnel is always at Your disposal.
Our Offer – except for the basic articles produced by AMI, that is, full profile of the poultry assortments (chicken, duck, goose, guinea fowl), highly processed assortments (cold meats), ready-made dishes – also contains the red meat: pork and beef meats. Moreover, we possess the general food articles in our offer. We always guarantee our Customers fresh, high quality products at the attractive prices. Our shop personnel is always at Your disposal.
We heartily invite You!